Acacia pycnantha
Golden Wattle
Description: Medium shrub to small tree 10 m high with bright green sickle-shaped phyllodes to 14 cm. Large golden ball-shaped flowers occur in spring.

Distribution: New South Wales, Victoria and South Australia.This species is Australia's floral emblem.

Propagation: From scarified seed or boiling water treatment.

Cultivation: Very showy wattle. Fast growing in well-drained, sunny position with ample watering. Has become a weed in South Africa.

Special horticultural attributes:
Frost hardy (will tolerate frosts to -7 C )
May be used as a feature plant.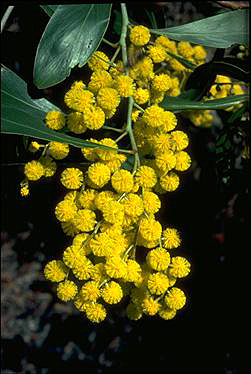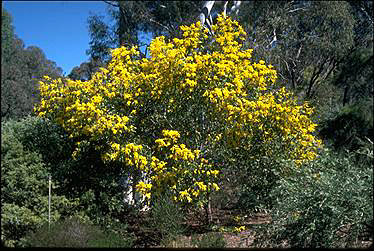 ---
---