Crosbie Morrison Building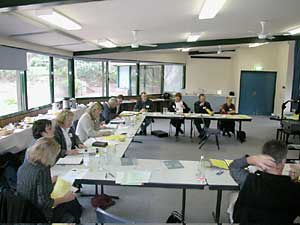 click to enlarge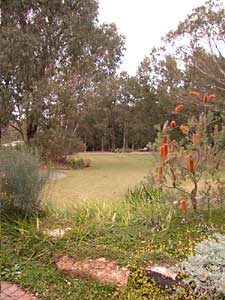 View from the Crosbie Morrison Building.
The Crosbie Morrison Building is the perfect place to hold your next meeting or function. The main room is surrounded by large windows with views across the tranquil ponds on the Education Lawn.
About the Venue
Suitable for training, meetings or functions
Pleasant outlook with paved external access
Seats up to 30 people in U-Shape setup
Seats up to 55 people in Cafe Style setup
Larger numbers can be accommodated for functions
Equipment
Equipment available upon request (no extra charge)
Electronic whiteboard
Data projectors
Butchers paper easel
Slide Projector
Overhead projector
lectern
Catering
The Crosbie Morrison Building is located about 60 metres from Floresco in the Gardenscafe.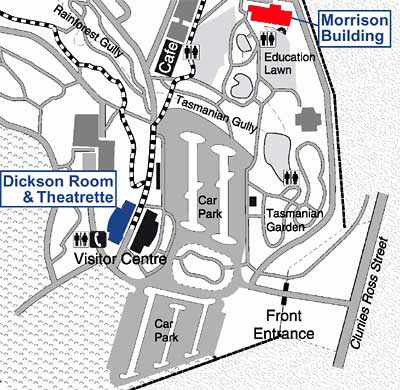 About Crosbie Morrison after whom the Building was named.
---
Updated 8 May, 2012 by webmaster (anbg-info@anbg.gov.au)
---