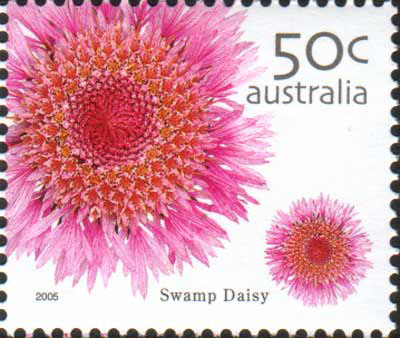 Date of issue: 5 July 2005
Designer: Janet Boschen
Engraver: Australia Post Design Studio

Plant: Actinodium cunninghamii

Family: MYRTACEAE

Swamp Daisy, Albany Daisy
Slender, often straggly shrub to 1 m by 60 cm. Heath-like foliage. Bears terminal heads of flowers surrounded by bracteoles, which give the flower a daisy-like appearance. Flowers are pinkish-brown and appear in spring. Distribution: WA.
Propagation From cuttings.
---
---