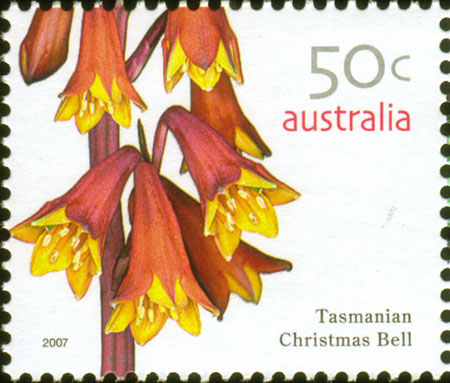 Date of issue: 13 February 2007
Designer: Lynette Traynor
Australia Post Design Studio
Printer: SEP Sprint & Pemara

Plant: Blandfordia punicea

Family: BLANDFORDIACEAE

Tasmanian Christmas Bell
A tufted plant with rush-like leaves that are channelled and heavy textured, curving outwards from base. About 2 cm wide at base, leaves may reach 1 m in length, and form an attractive feature of the plant when not in flower. Flower spike is erect, to 1 m high, with a head of red bells with yellow tips. Distribution: Tas.
Propagation From seed.
Cultivation
Needs some shade in warm areas and good drainage.
---
---