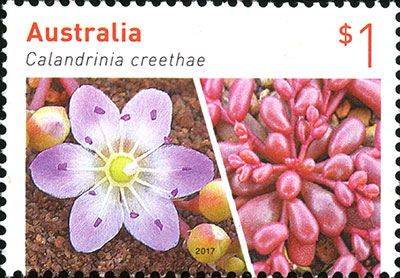 Date of issue: 20 June 2017
Designer: Janet Boschen, Boschen Design
Printer: EGO
One of a series of four stamps on Australian succulent plants.
Plant: Calandrinia creethae
Family: Portulacaceae
Common-name: No common name
A prostrate to low annual herb up to 5 cm tall.
The leaves are succulent, up to 6 cm long, with an elongated (often balloon-like) shape.
.
---
---