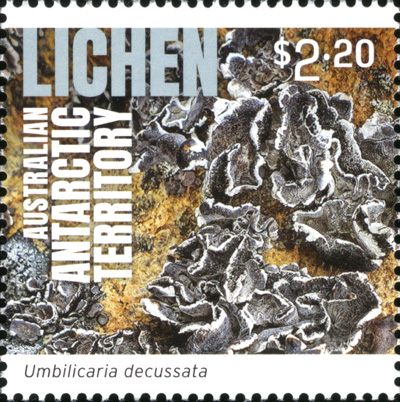 Date of issue: 5 October 2021
Designer: Jason Watts, Australia Post Design Studio
Printer: RA Printing
Part of a series of 4 'Antarctic Territory Lichen' stamps.
Plant: Umbilicaria decussata
Family: UMBILICARIACEAE
Common-name: none
Lichens are complex organisms made up of fungi and one or more algae species.
They are named according to the fungal component.
While very fragile, this is one of the tallest lichens in the Australian Antarctic Territory, growing to 10 mm.
Its structure allows for entrapment of soil, dust and guano particles which are accessed to aid growth.
---
---