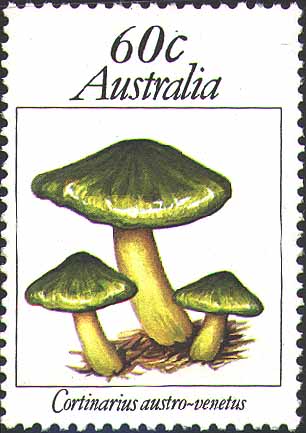 Date of issue: 19 Aug 1981
Designer: Celia Rosser

Plant: Cortinarius austro-venetus

Organism: Fungus

Family: AGARICACEAE

Cap to 7 cm diameter.
Ranges in colour from bright yellow-green to dark blue-green.
Caps and stem are of dry texture.
Grows singly or in groups amongst eucalypt leaf litter.
Occurs in NSW, Vic, SA.



---
---