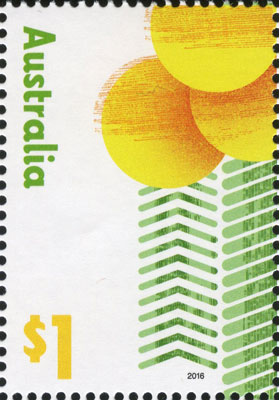 Date of issue: 25 January 2016
Designer: Sierra Delta
Printer: Egotrade Pty Ltd
Part of a series of ten 'Love to Celebrate' theme stamps for new postal denominations of $1 and $2.
Only two of the ten had botanical themes .
Plant: sylised image of an Acacia sp.
Family: FABACEAE
Wattle - no species name in Australia Post promotion
The genus Acacia, as currrently defined, contains about 1020 species in Australia and about 20 occuring outside Australia. Many species once included in the genus Acacia from the the old and new worlds are now considered to be in different genera.
---
---