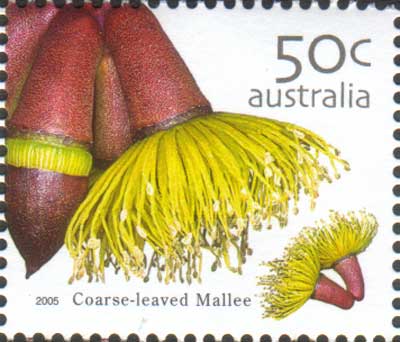 Date of issue: 5 July 2005
Designer: Janet Boschen
Engraver: Australia Post Design Studio

Plant: Eucalyptus grossa

Family: MYRTACEAE

Coarse-leaved Mallee
Spreading mallee-type shrub to 3 m high and often 4 m or more across. Thick wide leaves to 10 cm on red stems. Flowers are conspicuous, creamy yellow, and occur in spring. Distribution: WA.
Propagation From seed.
---
---