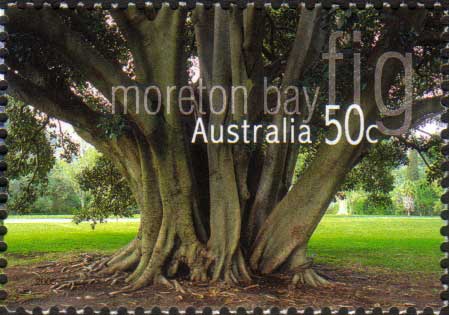 Date of issue: 8 August 2005
Designer: Lisa Christensen
Engraver: Australia Post Design Studio

Plant: Ficus macrophylla

Family: MORACEAE

Moreton Bay Fig
Large, spreading tree to 40 m with large buttresses. Ovate-elliptical leaves, to 25 cm, are glossy green. Fruits are globular, edible, 2.5 cm in diameter. Distribution: Qld, NSW.
Propagation From seed or cuttings.
Cultivation
Much too large for most gardens. Hardy in most soils in low-frost areas. Suitable as indoor plant when young.
---
---