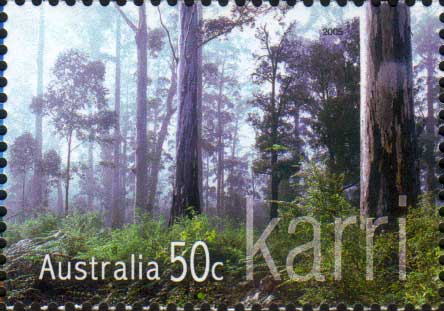 Date of issue: 8 August 2005
Designer: Lisa Christensen
Engraver: Australia Post Design Studio

Plant: Eucalyptus diversicolor

Family: MYRTACEAE

Karri
Very large tree to 70 m. Bark is smooth and greyish in colour. Rarely seen in cultivation but suitable for large parks. Frost tolerance not fully tested. Famous timber tree.
Distribution: WA.
---
---